Laketia Petty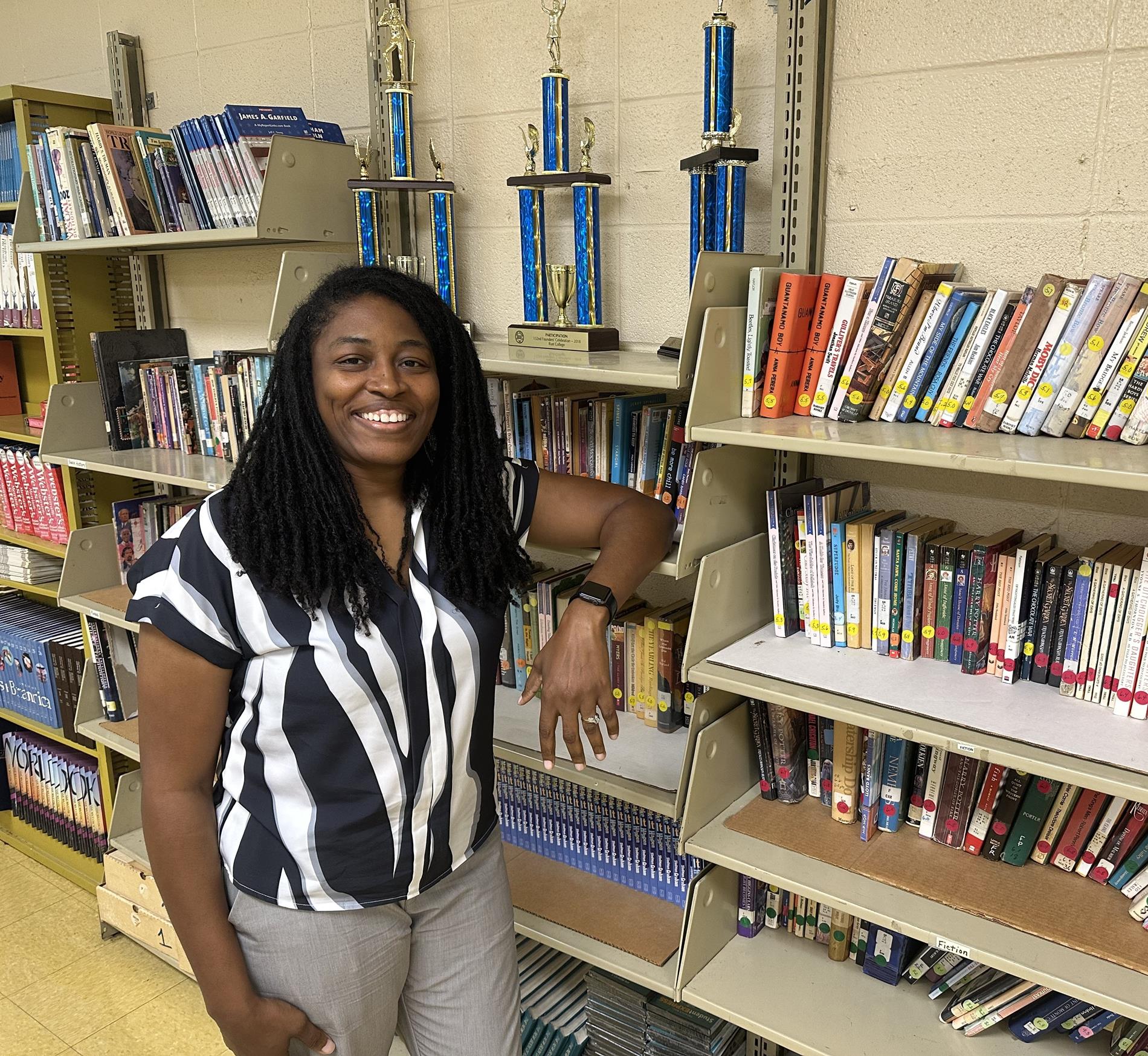 ---
Petty moves to assistant principal position with Holly Springs School District
Laketia Petty is thankful for the push in her career.
The new assistant principal at Holly Springs Junior High School wasn't really looking to leave her job as federal programs and stakeholders administrative assistant in the central office, but she's ready for the challenge. She will work with principal Tannya Sanders.
Petty said she was happy in her previous position and learning a lot from Dr. Irene Turnage, superintendent of education.
"But comfortable is not always where God wants us to be," she said. "This is an opportunity for me to grow and assist Ms. Sanders in any way I can. I am very excited about working with her."
Petty is a 2002 graduate of Bruce High School, where she was standout athlete. She was an all-state basketball player and signed a scholarship with Northwest Community College. Next was basketball at Blue Mountain College, where she earned her bachelor's degree in social studies. She has both a master's degree in sports management and a specialist degree in educational leadership from Liberty University. She is working on her Ph.D. from Liberty in educational leadership.
She and her husband Sharone have been married 19 years, and they have two sons, Joseph, 16, and Jacob, 12, and a daughter, Jordyn, 10. They reside in Union County. Her husband is a 23-year employee of the Walmart Distribution Center in New Albany.
Petty started her educational career in 2012 with the Holly Springs School District, teaching history and coaching basketball at the high school. She later worked at the Holly Springs primary and intermediate schools. She has also taught and coached at Bruce, Center Hill, Hickory Flat and New Albany.
"I wish I had never left Holly Springs," she said about the career moves. "I guess I was just hard-headed, and I was also trying to get closer to home."
She said she appreciates Dr. Turnage and Eileen Dowsing, assistant superintendent of education, for "pushing her."
"I can see myself retiring from this district," said Petty, 39. "When people believe in you, you want to pay them back in loyalty. I know God will continue to guide me in the future, but I'm very appreciative of this opportunity."
She said she is eager to "work as a team" with Sanders in moving the junior high school forward.
"I believe working with Ms. Sanders and the staff, we can see this school be successful," Petty said.